Warranty extension & maintenance
Basic economic rules are becoming increasingly important again. These include investment protection, total cost of ownership (TCO), and operating costs. A stable system is one of the most important prerequisites for achieving corporate goals. IT outages even of just a few hours can be very costly.
Regular maintenance extends the service life of your products. At ESAG, we can provide you with an individually configured service package that allows you to calculate and budget your maintenance costs and protects you from unplanned expenses for repairs. We are available to you around the clock all across Switzerland and shorten expensive disruptions with guaranteed response times.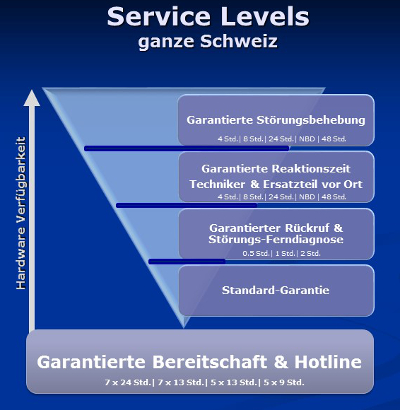 Our hardware support includes the procurement and provision of spare parts and the repair of defective machines on-site as well as preventive maintenance and extended service levels such as guaranteed fault recovery within a defined time.